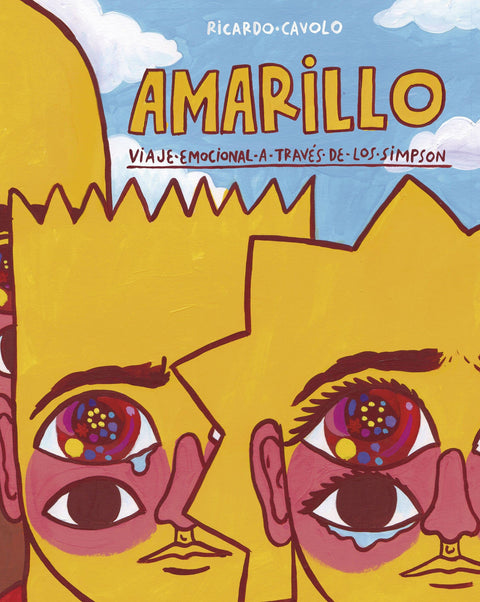 AMARILLO, A LYSERGIC EMOTIONAL TRIP THROUGH THE SIMPSONS
2017, Nobrow Press Ldt., 236
pages.
Buy on amazon
Ricardo Cavolo returns with a unique journey through the emotions of The Simpsons . The Simpsons has become a language with its own grammar and alphabet. Ricardo Cavolo, an absolute fan of the series from day one, knows very well that all life situations can be explained through his characters, and in this book he resorts to them to unfold a fantastic map of emotions . Thus, for example, Homer is a symbol of laziness but also of nobility, while Bart allows him to speak of fear; Lisa, from frustration, and Milhouse, from loneliness, among many other feelings. Everything that moves and moves us is here, expressed in a universal language: yellow.