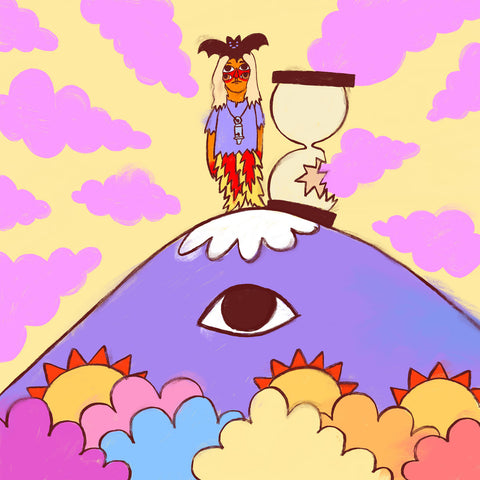 CHELOU, "WAYWARD" Music Video, 2019
Ricardo Cavolo's drawings have been brought to life for the first time by animator director Cheng-Hsu Chung, for UK producer Chelou's new single "Wayward".

The video tells a colourful story of Ricardo and Cheng's personification of the Chelou character's subconscious on a soulful and self-affirmative journey. Disillusioned and struggling to come to terms with his true self, he runs away travelling through many surreal scenarios, with delicate, lost and honest emotions. The journey see's Chelou come to terms with the fact that he can live his life simply free of fear and self doubt.